We'll find your executive
Our efforts include Executive Search, Talent Acquisition, Retention, Human Capital, and Organizational Development within the Real Estate, Technology, and related spaces.
We successfully partner with companies ranging from Start-Up to Fortune 500.
Any role or talent need related to the full life cycle of Real Estate Acquisition, Development, Construction, Ownership, Operation, Investment, Management, and Sale of Real Property Assets/Holdings.
These services are typically performed on behalf of Commercial, Residential, and Mixed-Use oriented Organizations, Owners, Investors, and Funds as well as any direct or indirect spinoff entities tied to a specific sector or otherwise associated with the industry overall.
Scope and scale of company ranges from Local, Regional, National to Public or Private.
Any role or talent related need involved in the Innovation, Creation, and Growth of Information Technology.
Our Technology practice draws natural inspiration and influence from its location within the world-renowned Research Triangle region.
Focus areas include but are not limited to Cloud, Security, Collaboration, Data Analytics, Network, Infrastructure, Platform, Data Center, Big Data, and Artificial Intelligence (AI).
We not only serve the talent needs of core Technology companies, but the vertical IT talent needs of companies within the industry sectors they serve (ex:  Life Sciences, Pharmaceutical, Biotech, Healthcare, Advanced Manufacturing, CleanTech, AgTech, Fintech, Real Estate, Construction, Financial, Private Equity, etc.)
We welcome the opportunity to learn more about your recruitment and organizational development needs.
Recruitment Areas of Focus
Commercial

Multi-Family (Apartments, Student Housing, Senior Living, Military Housing), Office, Industrial, Retail, Self-Storage, Hotel/Hospitality, Land, Special Purpose.

Capital Markets

Funds (REIT, Institutional, Private Equity, Family Office, Insurance, Pension, Government-Sponsored), Advisory Groups, Corporate Finance, Mortgage Banking/Servicing.

Residential

Home building (Single Family, Townhome, Condo), Build-to-Rent (BTR), Build-for-Rent (BFR), Land Planning, Engineering, Acquisition, Development, Product Design, Construction, Brokerage, Lending.

Mixed–Use

Large-Scale, Master-Planned Communities (MPCs), Mixed-Use Developments (MUDs), Improvement Districts, Central Business Districts (CBD), Urban Cores, High-Density, Smart Growth, Lifestyle Centers.

Key Executive & Beyond

Chief Operating Officer (COO), Chief Financial Officer (CFO), Regional President, Regional Vice President (RVP), Area President, Division President (DP), Division Manager (DM), General Manager (GM), Senior Vice President (SVP), Corporate Vice President, Corporate Director, In-House (Legal) Counsel, Board.


VP, Director, Manager, and related Talent for functional Division/Department areas of Acquisition, Entitlement, Due Diligence, Underwriting, Investment, Finance, Development, Construction, Operations, Production, Purchasing, Portfolio/Asset Management, Human Resources, Property Management, Sales, and Marketing.
Recruitment Areas of Focus
Start–Up & Growth Stage

< 100 – 250+ employees
Up to $50mm annual revenue

Mid–Market

250 – 500+ employees
$50mm - $1 billion annual revenue

Large Enterprise

> 1,000 employees
$1 billion+ annual revenue

Key Executive & Beyond

Chief Information Officer (CIO), Chief Technology Officer (CTO), Chief Information Security Officer (CISO), Chief Revenue Officer (CRO), Chief Innovation Officer, Executive Vice President (EVP), Senior Vice President (SVP), Corp Vice President (VP), Global VP Digital and Information Technology, Board.

VP, Director, Manager, and related Talent for functional Division/Department areas of Design, Development, Engineering, Manufacturing, Production, Project Management, Sales, Marketing, Distribution, and Service.
"I consider our relationship a true partnership. The key difference is the team's desire to listen and learn... They continue to do a great job finding potential team members who are both a cultural fit... as well as highly skilled and motivated. I look forward to continuing to build our long-term relationship with John Hughes Company."
- DIVISION LEADER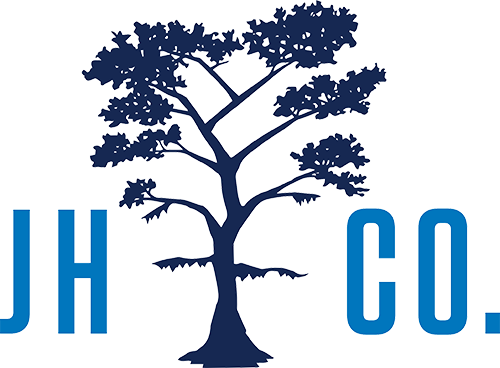 "Drawing from experience, [JH&CO] presents us with innovative, cost effective and sensible solutions. In addition, we've been able to lean on their wealth of industry specific connections to glean critical market specific data...They've taken a huge burden off me in terms of our recruiting function, I couldn't have managed without them!"
- HUMAN RESOURCES LEADER
Procrastination steals time, productivity, and potential. As President John F. Kennedy said, "There are risks and costs to a program of action, but they are far less than the long-range risks and costs of comfortable inaction." Procrastination is too high a price to pay for fear of failure.
- John C. Maxwell

We believe in a Partnership Approach
Let's explore how we may work together
We are capable of full life-cycle recruitment of executive searches
Tell Us About Your Recruitment Need
Share Your Resume With Us!